Schedule a demo. Email us at
inquiry@phileduonline.com

or call us at

+63 917 150.4245

.

2019 Pelbel Bldg 1, Unit 210, Shaw Blvd., Oranbo, Pasig City, Philippines
Other Products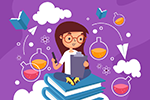 Senior High E-Learning Courseware
Taught by highly qualified Licensed Professional Teachers that includes, recorded lecture videos, virtual classrooms , worksheets, exercises, assignments, quizzes and examinations, visually appealing graphics and online discussion tools to engage 21st century learners.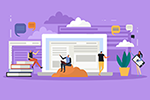 Online CPD Programs
These are provided thru the BILCI website. You can find PRC Approved CPD Programs for License Professional Teachers, Registered Guidance Counselors and other professionals
Industries we serve
Educational Institutions
We host your academic courses on an online platform that is adaptive, fully customizable and supported by a team that will design and digitize the courses. A platform that can help you leverage on modern technology.
Review Centers
The online review platform offers solutions to your reviewers who are constrained by working hours in office or at home and those who are located in areas where there are no training and Review Centers available. Opens opportunities for them to prepare for their professional exam in their own space of comfort and time
Corporate
Companies can save time and money in conducting repetitive New Hire Orientations, outsourcing of compliance programs, digitize refresher courses for KPI requirements and others. Use one platform to host your in-house orientation trainings, refresher courses and others.
More that registered students, teachers and parents
Features
Easy To Implement
No need to be a tech savvy. Ready to set up within a few hours. Provide free training to admin staff and teachers.
Reduce Cost
Low upfront cost and minimal monthly subscriptions. Save on software upgrades and IT maintenance.
Fast Access
Access courses, homework, quizzes and Virtual Classes across all devices, anywhere and anytime.
Systematic Storage
One repository for your videos, study guides, assignments and testing tools
100% Secured
Secured Site. Secured Test and Exams with Lock Screen and Video recording features
Class File Sharing
Teachers can send assignments and evaluations: in response, students can send completed assignments to teachers, also through the platform.